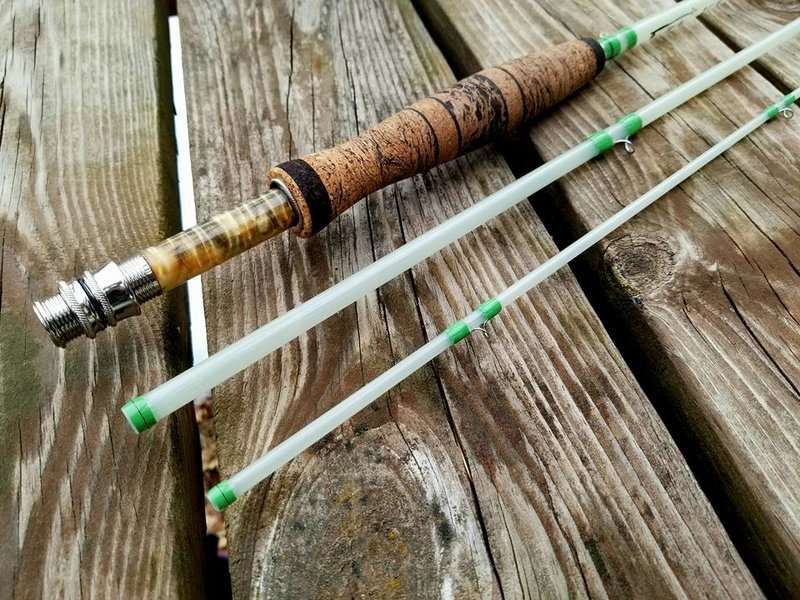 About Me
My name is Ernie Swanson I am an avid outdoorsman and my passion is fishing. During my free time in the spring, summer, and fall you can find me on my boat with my family. We do a lot of fishing on out many area lakes. In the winter we are out on the hardwater fishing all the area lakes.

How I Got Started
I was never happy with store bought rods, especially Ice fishing rods. They always seemed to not fit right or be constructed poorly. I decided to start building high quality well constructed rods for myself and my passion for building rods has expanded into offering them for sale as custom built rods and high quality low production rods.
My Goal
As a custom rod builder, my goal is to build the best possible rod to aid the user in catching more fish. Comfort, design, usability, and selection all play a roll in a fine tuned fishing rod. There are many components available to construct a fishing rod that is sensitive yet strong. For a custom build there are a lot of options including thread color, rod color, grip material, grip color, reel seat style & colors, and personal customization. I will do my best to match your rod to your style of fishing and the species your after. I can build anything from noodle ice rods to Great Lake trolling rods and everything in between.

One big part of custom rod building is customization. I can do a wide variety of customizing on rods. Feel free to contact me to learn more or let me know about an idea you have!

If your after a quality custom rod please feel free to Contact Me.